Arghishalee Hope N Ambition (Gowanvale Run-A-Round x Arlma Girl of Arghishalee)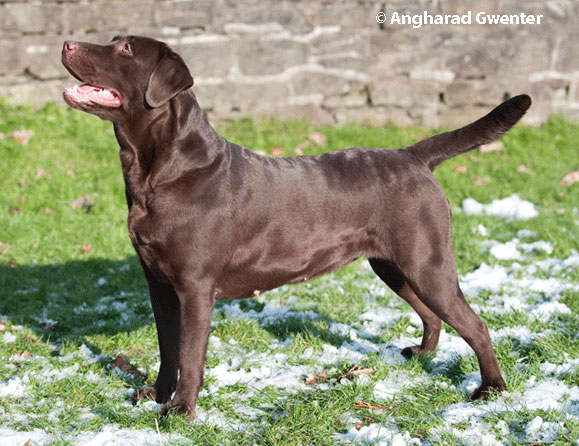 Hope is our gorgeous chocolate girl from Arghishalee's first ever litter. Another one who looks like 'butter wouldn't melt', she has had a very good teacher in being wicked in Clover, and keeps us amused for hours.
A very biddable girl, she has taken some nice results in the show-ring including a Reserve Best Puppy in Show; we are currently exploring doing some basic field training with her.
Hope is Optigen PRA Clear / Normal by parentage and holds a current clear eye certificate. (April 09)
Hope gave us a lovely first litter, but she didn't really like being a mother. She has now been neutered and living with a lovely family in Stourbridge where she is adored and treated like a princess - we miss her dreadfully but made what was the right decision for her.
Hips: 7/6
Elbows: 0
CNM: Clear
Hopes Pedigree / Hope's Show Results